When home skincare products are not giving you the results you want, but you aren't ready for a skin-tightening surgery, consider microneedling at the Caring Center for Women. Our licensed aesthetician, Laurie Goode, is pleased to offer microneedling (also known as collagen induction therapy) to our patients in New Braunfels, TX. Microneedling uses many fine gauge needles to create micro-injuries in damaged areas of the skin to trigger the body's natural production of collagen and elastin. This treatment can improve the health and appearance of the skin that has a rough texture, large pores, scars, or mild to moderate laxity.
Schedule a consultation at Caring Center for Women to learn more about the benefits of microneedling and ways to customize the treatment for your skincare needs and goals.
Reviews
"Lauren has a great personable presence. She introduced herself and told me about her family-that was awesome. She is good at listening and asking questions. She was genuinely open to helping with issues.I was completely impressed and the office staff was great too."
- M.P. /
ZocDoc /
Mar 28, 2018
"Even though there was a baby on the way, the doctor fit me into her schedule and really listened to me about my concerns. There wasn't a wait, and everyone was friendly."
- Anonymous /
ZocDoc /
May 20, 2022
"Quick and painless. Professional and friendly office."
- Anonymous /
ZocDoc /
May 20, 2022
"She was great; the wait was not."
- Anonymous /
ZocDoc /
May 20, 2022
"She was very knowledgable, understanding, and reassuring. I would definitely recommend her, especially if this is your first OB/GYN appointment!"
- Anonymous /
ZocDoc /
May 20, 2022
Previous
Next
Microneedling is performed in a treatment room and can last 30 – 60 minutes. We will start with the application of a numbing cream or a local anesthetic if requested. Most patients feel a mild or no discomfort. The skin being treated will be cleansed before the microneedling handpiece is passed evenly over the surface layer. After microneedling is performed, a topical treatment like platelet-rich plasma (PRP) or a vitamin-infused serum can be applied to the area for deeper penetration of nutrients into the skin. A protective moisturizer will be applied with sunscreen since your skin will be sensitive following the treatment.
You may have some swelling and redness for about a day after the treatment, but this should subside quickly on its own. As your collagen and elastin levels increase, it can take 1 – 2 months before you see all visible improvements in the health of your skin. You should plan 4 – 6 maintenance treatments every 4 – 6 weeks for optimal results.
Schedule your appointment
Schedule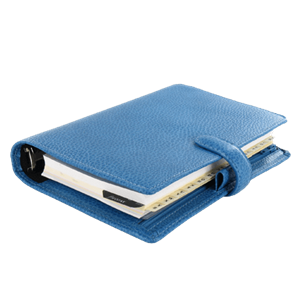 Natural Health & Radiance
Improve the health and appearance of your skin with microneedling treatments at our Caring Center for Women in New Braunfels. Schedule a consultation with our aesthetics team to learn more about microneedling and other skin rejuvenation procedures.
Related Procedures