About Pelvic Floor Disorders
We offer both conservative and surgical management of pelvic floor disorders. We are lucky to have Dr. Teresa Irwin who is the only board-certified urogynecologist between Austin and San Antonio, TX. At the Caring Center for Women, we offer both conservative and surgical management of pelvic floor disorders (cystocele, rectocele, and perineocele) in our office in New Braunfels, TX.
Women of any age who have had a hysterectomy may develop an anterior vaginal wall prolapse (also called a cystocele). This means that the tissue from the pelvic bone leaving the bladder to drop down into the vagina. Symptoms of a cystocele include feeling the constant urge to urinate, excessive urination in the daytime and nighttime, and feel you have lost all control of your bladder.
When a woman experiences rectocele, the fascia between the vagina and rectum has been disconnected from the pelvic bone. When a rectocele forms, you will see and feel a noticeable bulge in the front wall of the rectum to the back wall of the vagina. Women with this posterior wall prolapse have trouble with painful bowel movements and may have to manually insert their fingers into the rectum or vagina in order to defecate.
A hernia that has found its way in between the rectum and the vagina is called a perineocele. After a hernia has made it through the perineum, you may experience continual pressure in the area, chronic constipation, and obstructed bowel movements.
Reviews
"Lauren has a great personable presence. She introduced herself and told me about her family-that was awesome. She is good at listening and asking questions. She was genuinely open to helping with issues.I was completely impressed and the office staff was great too."
- M.P. /
ZocDoc /
Mar 28, 2018
"Even though there was a baby on the way, the doctor fit me into her schedule and really listened to me about my concerns. There wasn't a wait, and everyone was friendly."
- Anonymous /
ZocDoc /
May 20, 2022
"Quick and painless. Professional and friendly office."
- Anonymous /
ZocDoc /
May 20, 2022
"She was great; the wait was not."
- Anonymous /
ZocDoc /
May 20, 2022
"She was very knowledgable, understanding, and reassuring. I would definitely recommend her, especially if this is your first OB/GYN appointment!"
- Anonymous /
ZocDoc /
May 20, 2022
Previous
Next
Each patient is unique in her own way and so should the treatment. After a physical examination with Dr. Irwin or one of our other OBGYNs, Your doctor will provide you with information on how you should treat your pelvic organ prolapse. Some of the recommendations may be:
Lifestyle changes
Maintaining a healthy weight with proper nutrition
No heavy weightlifting
Performing light to moderate exercise is encourage
Performing Kegel exercise to strengthen weak pelvic floor muscles
Therapies
Biofeedback therapy
Bulking agent injections
Gentle stimulation of the nerves that control the bladder and bowel (Axonics Therapy)
Pessary inserts
Surgeries
Pelvic organ prolapse (POP) surgery
Urinary incontinence surgery
Bowel control surgery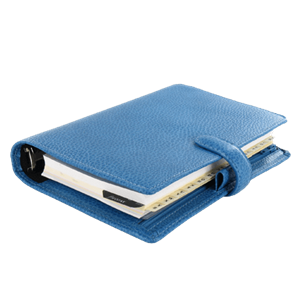 Learn more about your options in pelvic floor disorders at a consultation with Dr. Irwin at the Caring Center for Women in New Braunfels, TX. Disorders of the pelvic floor are uncomfortable and interfere in many aspects of your life. Make an appointment today and we will guide you through the process.
Related Procedures