Well-woman exams are essential to your general and sexual health. At the Caring Center for Women, our nursing staff and doctors look forward to providing you with gentle yet thorough care through proactive medical reviews and testing. Women in Central Texas have trusted our doctors for more than 25 years with their sexual health, and we invite you to schedule your well-woman exam at our New Braunfels, TX office.
Your visit with one of our six board-certified obstetrician-gynecologists (Drs. Teresa Irwin, Barrett Blaue, Kari Fay, Beth Reid, Brittney Schumann, MD, FACOG or Lauren Hermann, DO, FACOG could last up to an hour. In that time, we will provide you with a physical, pelvic, and breast exam and a pap smear.
Reviews
"Lauren has a great personable presence. She introduced herself and told me about her family-that was awesome. She is good at listening and asking questions. She was genuinely open to helping with issues.I was completely impressed and the office staff was great too."
- M.P. /
ZocDoc /
Mar 28, 2018
"Even though there was a baby on the way, the doctor fit me into her schedule and really listened to me about my concerns. There wasn't a wait, and everyone was friendly."
- Anonymous /
ZocDoc /
May 20, 2022
"Quick and painless. Professional and friendly office."
- Anonymous /
ZocDoc /
May 20, 2022
"She was great; the wait was not."
- Anonymous /
ZocDoc /
May 20, 2022
"She was very knowledgable, understanding, and reassuring. I would definitely recommend her, especially if this is your first OB/GYN appointment!"
- Anonymous /
ZocDoc /
May 20, 2022
Previous
Next
At your well-woman appointment, please feel free to ask candid questions about what type of examinations or diagnostic imaging may take place during your examination. We offer well-woman examinations to women of all ages, and as your body changes, your gynecological care and testing may evolve as well.
Your height, weight, blood pressure, temperature, and pulse will be taken first by a nurse in our office. This nurse may also ask you some questions about how you are feeling today, the date of your last menstrual cycle, and if you are experiencing any problems or concerns to talk to the doctor about during your exam. You will be asked to change into a paper gown before the doctor enters the room. Once in the room, the doctor will perform several different exams, which may include the following examinations or testing:
Your doctor will perform an external and internal examination of your pelvic area while you lie on your back on the examination table with your feet in stirrups. During the external exam, there will be an inspection of the outside of the vagina. Your doctor may also choose to manually feel (with two gloved fingers) your cervix, uterus, and ovaries while pushing on the abdomen at the same time to inspect the position of your cervix and to detect abnormalities.
For the internal exam, a speculum will be inserted into your vagina to open up the area for the doctor to get a better view of the cervix and vaginal walls. The doctor will look and feel for infection, sores, moles, discoloration, discharge, or other problems as indicated.
During the pelvic exam, your doctor may also perform a pap smear (also called a pap test or Papanicolaou smear) to screen for cervical cancer cells. While the speculum is still in the vaginal opening, your doctor will perform a pap smear by collecting cells off of the cervix (with a brushing technique) to send to the laboratory for testing.
During a breast examination, you will be asked to lie on the examination table on your back. Your doctor will examine you by feeling the breast (one at a time) and in the underarm for lumps and abnormalities. If you are at the appropriate age for a mammogram or if there is a concern after your breast examination, we will refer you to have this exam.
Based on your age or symptoms, we may request additional testing outside of the regular well-woman visit or send you to a specialist with a referral. These follow-up test can include (but are not limited to):
Mammograms
Sexually-transmitted disease testing
Ultrasounds or sonograms
Updates on immunizations
Screening and testing for bone density (osteoporosis)
Colonoscopy
If needed or requested, we can also provide guidance and services for the following:
Abnormal cramping and/or heavy bleeding
Adolescent physical changes (puberty) and sexual development
Breast development and how to perform self-examinations
Contraception
Pregnancy and fertility testing
Infertility specialist referrals
Menopause consultations
Referrals for mammograms
Self-care for menstruation
Sexually-transmitted disease testing
Urinary or bowel incontinence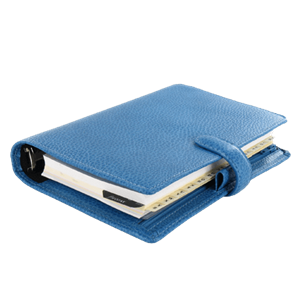 A woman of any age (after the first menstrual cycle) should have a well-woman exam to be proactive in her health, especially if she has missed several periods. At the Caring Center for Women, our team has the knowledge and compassion to provide you with the health services you need to live and be well. If you would like to see one of our doctors for your gynecological care, please call either office in New Braunfels at your earliest convenience. We will do our best to promptly get you on our schedule.
Related Procedures