As leaders in women's health in Central Texas for more than two decades, the Caring Center for Women provides thorough health screenings for women, which includes a pap smear (if appropriate). As a part of your annual exam, the pap test is performed by one of our five board-certified obstetrician-gynecologists Drs. Irwin, Blaue, Fay, Reid, and Schumann, M.D., F.A.C.O.G. or board-eligible obstetrician-gynecologist Dr. Hermann. Regardless of sexual history, a woman should have her first a pap smear at the age of 21 or sooner if there is a problem to diagnose.
This test will collect a sample of the cells on the cervix, which will be sent to our outside lab to be tested for the human papilloma virus (HPV), precancer, or cancer cells within the cervix. Our facility New Braunfels, TX is staffed with a medical team that is gentle and compassionate with patients of all ages. We want you to have regular pap tests (as advised by your OBGYN) and the five minutes it takes to prepare and perform the pap could prolong your life with early detection. If you have an abnormal result, we will do our best to make the next steps less stressful and with excellent care.
Reviews
"Lauren has a great personable presence. She introduced herself and told me about her family-that was awesome. She is good at listening and asking questions. She was genuinely open to helping with issues.I was completely impressed and the office staff was great too."
- M.P. /
ZocDoc /
Mar 28, 2018
"Even though there was a baby on the way, the doctor fit me into her schedule and really listened to me about my concerns. There wasn't a wait, and everyone was friendly."
- Anonymous /
ZocDoc /
May 20, 2022
"Quick and painless. Professional and friendly office."
- Anonymous /
ZocDoc /
May 20, 2022
"She was great; the wait was not."
- Anonymous /
ZocDoc /
May 20, 2022
"She was very knowledgable, understanding, and reassuring. I would definitely recommend her, especially if this is your first OB/GYN appointment!"
- Anonymous /
ZocDoc /
May 20, 2022
Previous
Next
While performing your annual exam (with the speculum holding open the vagina), a pap test can be performed very quickly. You may feel some pressure as the doctor uses a brush to collect a sample of the cells from your cervix. It is sent to a lab for testing. If you have an abnormal pap test, we will ask that you come in for further testing and/or to eliminate the atypical cells. Your OBGYN may also perform a minimally invasive treatment or surgical procedure to remove the affected cells.
A loop electrical excision procedure (LEEP) is performed in our office with a local anesthetic injected into the treatment area. Instead of destroying the cells with ablative techniques, an electrical current is used with a small wire loop to collect the cells from the cervix. Many women report having a post-procedure vaginal discharge and/or cramping.
A colposcopy is another diagnostic tool used after an abnormal pap result. No anesthetic is needed. In our office, we can take a closer look at your cervix with the colposcope. You may feel some discomfort with the speculum inserted into your vagina. Your OBGYN will document the area with photographs. The colposcopy can show if a biopsy is necessary or not.
When appropriate, you may be scheduled to have a surgical treatment, such as a hysteroscopy, to follow an abnormal pap test. As an outpatient procedure, an operative hysteroscopy will be performed under a sedative or anesthesia. With a speculum in place, your OBGYN will insert a hysteroscope that has a camera on it to guide the procedure and have better visibility of the cervix. Your uterus will be filled with saline. Once the treatment area is identified, small tools are used to remove (not damage) the section for a biopsy. If further testing is not necessary, your OBGYN may use an ablative technique to eliminate the cells. There are no incisions made in this procedure, and it can help prevent a more invasive surgery or hysterectomy.
Future pap smears may be more frequent if you have had an abnormal result in the past. This is in your best interest. Be proactive in your health by detecting precancerous or cancer cells by following your doctor's recommendations.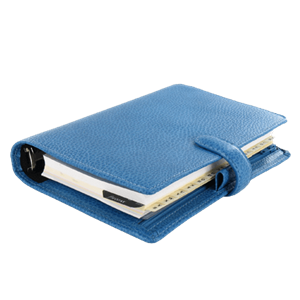 Screens for cancer cells can be life saving, especially when lesions are detected, screened, and removed. The results can be a game changer in the landscape of your wellness. Schedule your pap smear and annual exam with one of our doctors in New Braunfels, TX.
Related Procedures