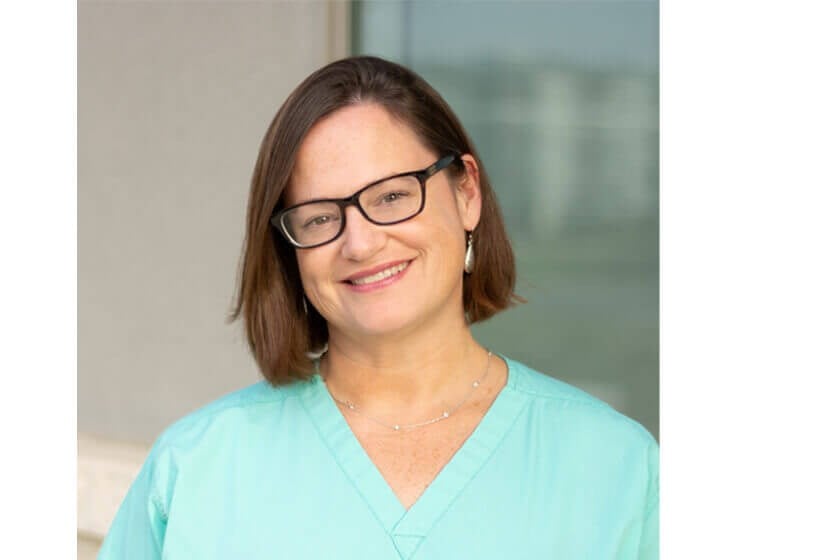 Since becoming a doctor, Beth Reid, M.D. has invested her talent and career in the patients at the Caring Center for Women in San Marcos and New Braunfels, TX. Dr. Reid is board certified by the American Board of Obstetrics and Gynecology. She is a fellow of the American College of Obstetrics and Gynecology, and a member of the Texas Medical Association and the TriCounty Medical Association. Castle Connolly has also recognized Dr. Reid as a "Regional Top Doctor."
Dr. Reid is a very experienced OBGYN with several areas where she has developed special skills in women's health. She has many patients who seek her expertise in infertility, pelvic floor (prolapse) repair, and hormone replacement therapy in the event of menopause. Dr. Reid is an accomplished surgeon and is certified in da Vinci robotic-assisted surgery.
Dr. Reid studied molecular biology at Princeton University in Princeton, NJ from 1990 – 1994. She continued her education at the University of Texas Health Science Center in San Antonio, TX from 1995 – 1999 for her Doctorate of Medicine degree. Dr. Reid also completed an OBGYN residency at Texas A&M University Health Science Center in Temple, TX.
Dr. Reid leads a healthy lifestyle with her husband (John Michael Reid) and their two sons. She loves to go scuba diving and play golf, softball, and soccer. As a self-proclaimed bookworm, Dr. Reid also can be found cozying up with a good book on her time off.
Reviews
"Dr. Reid is my current OBGYN and I love having her as my Doctor. She always makes me feel welcome and safe even when I am terrified walking through the door. There is nothing more important that a Dr. that makes you feel like you are in caring and capable hands. I've never had an issue with the staff. occasionally I've had to wait a while for my appointments, but its always worth it to work with such a wonderful team. Thank you Caring Center for Women for being the wonderful service team you are!"
E.M.
Google
"I've been a patient here for nearly 8 years. I have seen Dr Irwin and Dr Reid. They are both fantastic doctors and I'd highly recommend them. The staff is great as well. They're a wonderful team!"
S.P.
Google
"She is amazing and very thorough"
C.L.
ZocDoc
"Excellent! Couldn't have gone better. Dr. Reid was professional, caring , and courteous."
M.S.
ZocDoc
"Dr Reid was very thorough and explained procedures, etc very well and in good detail. She was personable and I instantly felt at ease with her. Thrilled to have found her!"
M.S.
ZocDoc