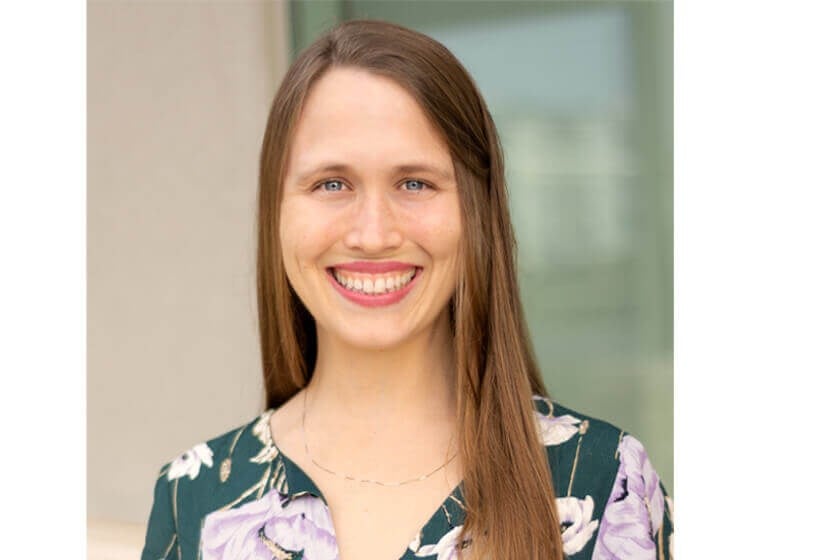 Our board-certified OBGYN, Dr. Lauren Hermann, is a graduate of the University of North Texas Health Science Center Texas College of Osteopathic Medicine program where she received her Doctorate degree. She is a member of the Texas Medical Association (TMA) and TriCounty Medical Society. Dr. Hermann is board certified by the American Board of Obstetrics and Gynecology (ABOG). At the Caring Center for Women in San Marcos and New Braunfels, TX, Dr. Hermann provides services in obstetrics, gynecology, and urogynecology.
Dr. Hermann does not shy away from the difficult surgical cases, which is why she pursued a rigorous post-graduate OBGYN residency at Texas Tech Health Science Center. She has been involved in the management and treatment of many high-risk pregnancies, complicated children birth cases, and a diverse range of gynecological problems since working at our center.
Dr. Hermann has spent many years learning the nuances of the female reproductive system in all stages of a woman's life. Her skills range from well-woman exams in young womanhood, abnormal pap smears, pregnancy and childbirth, infertility, to the postmenopausal stages. She is board certified through the American Board of Obstetrics and Gynecology. Dr. Hermann continues to learn innovative ways in female surgeries, medical treatments, and techniques to make a gynecological appointment faster, efficient, and more comfortable.
Dr. Hermann attended the University of Texas in Austin, TX where she studied human biology. She earned a Bachelor of Science degree in 2006. Then, Dr. Hermann went to medical school at University of North Texas Health Science Center Texas College of Osteopathic Medicine in Fort Worth, TX and graduated in 2010. She acquired an OBGYN residency at Texas Tech Health Science Center in the Permian Basin (Odessa, TX) where she earned her way to be chief resident.
With their two sweet, rambunctious pooches, Dr. Hermann and her husband Cody, find great comfort relaxing at home together. She can't resist a good fiction novel, cooking for her friends and family, and having everyone over for a meal. Dr. Hermann is a former Women's Longhorn rower, and she still likes to stay in shape with road and mountain biking. With an adventurous, giving spirit, Dr. Hermann flew to Uganda with Mercy Trips to volunteer at a hospital in July 2014.
Before moving to the Corridor, Dr. Hermann lived in West Texas, where it was common to head north to the Sacramento Mountains of New Mexico to escape the desert heat. Now, her goal is to visit every national forest.
Reviews
"I have been a patient for almost 5 years and am very satisfied with Dr. Hermann."
Anonymous
Healthgrades
"I typically do not leave reviews, good or bad, but Dr. Hermann is amazing and easily gets 5 out of 5. Big thanks to her as I have a new(ish) GYN I am overly satisfied with."
M.H.
Healthgrades
"I love Dr. Lauren Hermann! I am very particular when it comes to medical care. She and Dr. Faye treated me prior to pregnancy for hormone related issues. I was on birth control for 5 years to help with this issue without much improvement before Dr. Hermann became my doctor. I had cystic acne, severe abdominal pain, long, painful, heavy menstrual cycles, crazy mood swings, depression, poly cysts, eczema, gray hair at 15 years old, psychological issues, and more. My hormones tested with in healthy ranges every time. After a couple of years of her monitoring me, I found out it was a dietary intolerance to cows milk and gluten. She was so ecstatic to hear I had found relief in all of the above as well as my vision improved, I required less sleep and felt more rested, my asthma disappeared, I no longer visited the ER monthly due to pain, etc. She is compassionate, hilarious, and highly intelligent. I trust her completely. The staff and nurses at this location are very thorough, attentive, and compassionate as well. The front desk girl knows me by first name as soon as I walk in the door and greets me with a big smile every time. They are very good a keeping me well informed and up to date. Everyone has a professional attitude with a pleasant demeanor. They are clearly very busy but I never feel rushed or that my concerns are put to the side. The facility is quite spiffy as well. I live in San Marcos and there is a closer facility that I used to go to and they are great but I prefer this one. Dr. Hermann goes to both."
M.R.
Google
"I always love seeing Dr. Hermann! Unfortunately I moved and can't see her anymore."
V.P.
ZocDoc
"Dr. Hermann took all the time necessary with me. She paid attention and provided information as needed. She has a wonderful personality and made my visit pleasant and informative. This was my first visit and I will be seeing her in the future for sure. I feel confiendent she will take care of my needs and issues. First doctor I have seen in a long time that asked me about ME!"
K.H.
ZocDoc